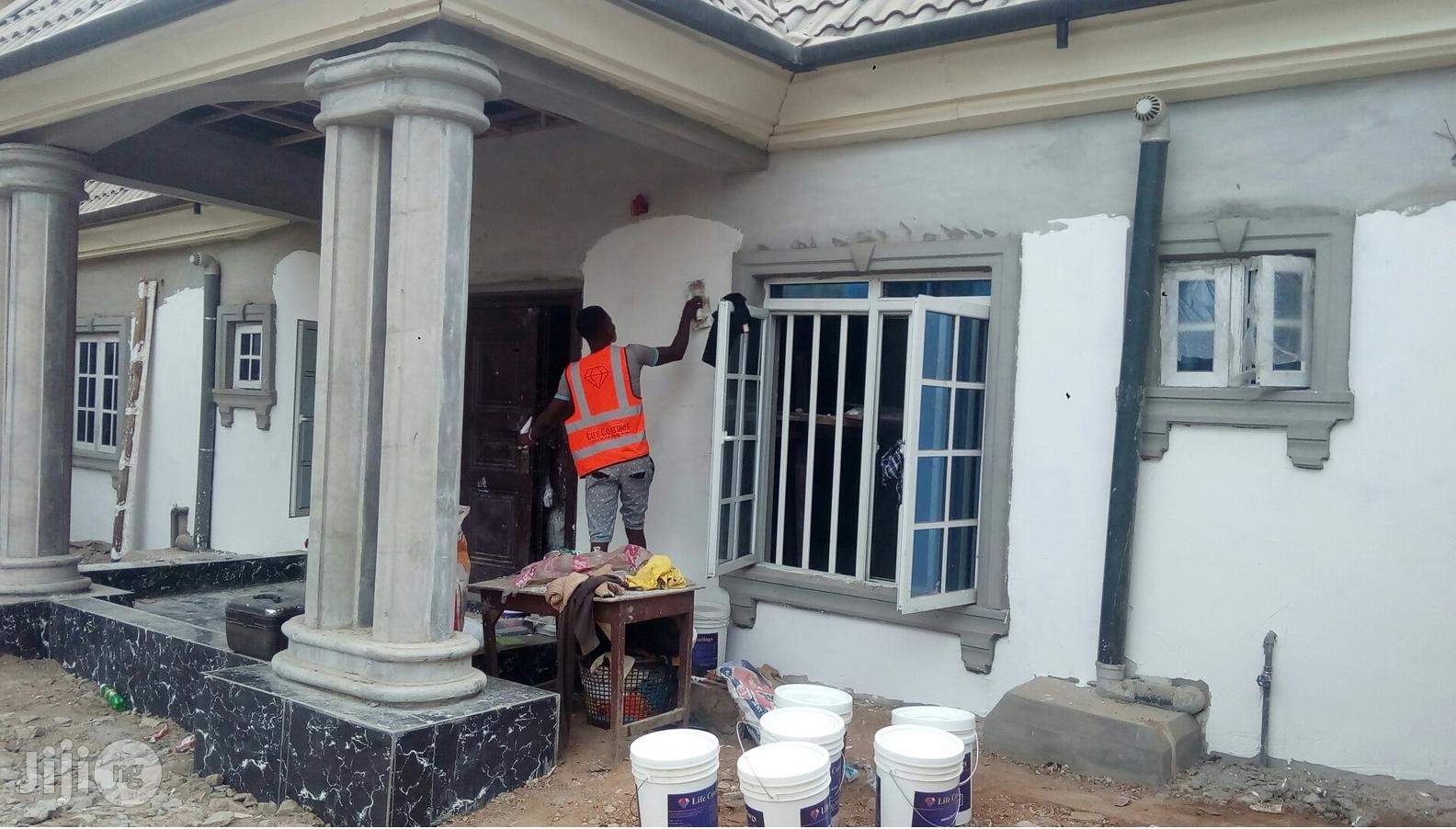 Putty Filler (Screeding)
Putty Filler Screeding Filler is an acrylic based wall putty
Putty Filler Screeding Filler is an acrylic based wall putty
TYPICAL USES
Suitable for interior/exterior application on rough or uneven rendered concrete surfaces to give a perfectly smooth, matt finish
KEY BENEFITS
For Interior and Exterior Use Excellent adhesion to plaster and cement rendering, Fast drying, Ready mixed for easy use
PRODUCT COMPOSITION
Pigment: Lightfast Non-Lead Pigments.
Binder: Acrylic Copolymer Emulsion.
Solvent: Water
APPLICATION INFORMATION
Method of Application:
Steel trowel, Screeding knife, Scrapper. Apply only as much CAP Screeding filler as needed, it is advisable to build the film thickness in multiple thin layers rather than one thick coat. Two coats would normally suffice. Allow to dry for at least 2hrs before sanding with sand paper to a smooth finish. Thick applications or damp weather may require a slightly longer drying period.
Thinning:
Not recommended
Cleaning Up:
After use, remove as much product as possible from application equipment before cleaning with water. If you have left over paint, dispose of it responsibly.